The Market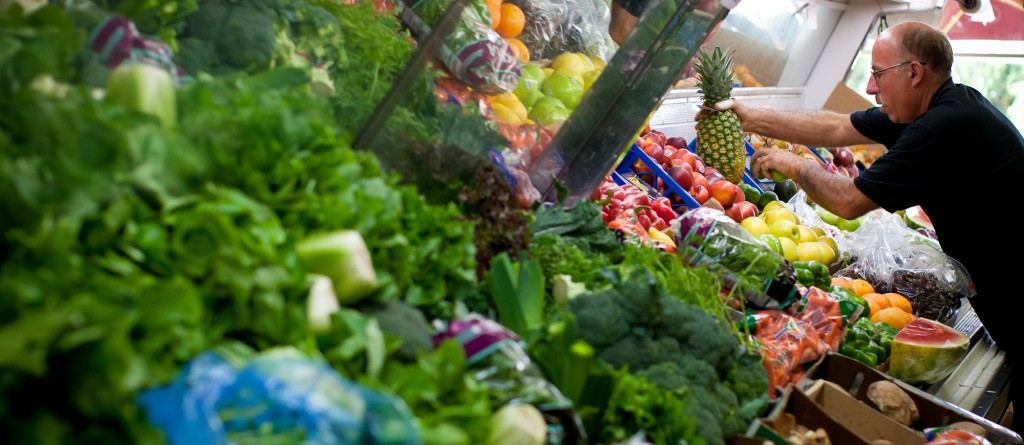 " So many things, so little space…"
Part of Nica's charm is the crowded isles, the creative displays, and the incredible array of products that fill this neighborhood market. A walk down our isles is certain to introduce you to something you've never seen before. Imported Olive oils, Artisan Pastas, Cookies and Chocolates, and food from many of your favorite gourmet brands are just a few of the things tucked away on our shelves.
Quality and freshness is a top priority. That's s why fruit and produce is handpicked daily to make sure you bring home the best for your family. You will always find organic produce as well as locally grown when available. A 12 foot cheese case is home to some exceptional international and domestic cheeses.
From simple to exotic the selection is surprising and superior.
Not as large but just as great, our meat department showcases the best cuts of beef, lamb, veal, pork and poultry to ensure that you are getting the most tender and flavorful meats.
Murray's Chicken is our poultry of choice, all natural beef, Kobebeef, rabbit, ready made roasts, and pinwheels are always available. If there is something you don't see we can get it.
The heart of Nica's is the Deli. Our kitchen prepares an unrivaled selection of mouth watering food daily, made from the freshest ingredients and old family recipes. You can choose from traditional Italian dishes, or fusions of other delectable cuisines. Costumers line up around the isles just so they can enjoy one of our grilled Panini on home made Focaccia bread. And in the heart of a pizza city, Nica's holds its own. Try it by the slice or take it home whole.
At the deli you will also find a vast selection of olives, fresh mozzarella, premium cold cuts, home made, and imported salads, and a section dedicated to sinful deserts, and cakes.
If all this isn't enough to lure you in, homemade baked goods, beautiful cut flowers, gelato by the scoop, and our coffee bar certainly will.
Come experience "la Dolce Vita" right here in New Haven.